Drishyam - Preview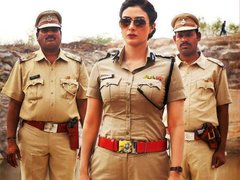 Dir: Nishikant Kamat
quick review
:
I don't remember the last time my emotions were engaged in a thriller, let alone a pounding heart and racing mind. A psychological thriller that hooks, thrills and keeps you thinking after it is done.
Reviews
16960 views
Click on the tabs below for wogma review, external reviews, user reviews, and twitter verdict
Drishyam comes across as a thriller that will completely engage. Yes, I have heard of the malayam film, but have intentionally avoided reading up on it, so I can enjoy this version better. As the trailer plays out, I was hooked by not Ajay Devgn's non-action persona or Tabu's vampish existence in the film, but by the story.
Sure, when you delve on it a bit, you realise it could be like any other "common man getting trapped by the system" story. However, there is an element of whodunnit, which makes the combination a really interesting.
After Piku, this is the other movie after a really long while where I have looked forward to a film with mainstream actors. Hope the story is the mystery it promises to be rather than the foregone conclusion of frustrated common man beating up the system with good winning over evil, just like that.
Music Reviews:
Bollywood Life – "2.5/5"
Milliblog - "Drishyam's usual song score is two, across languages"
Music Aloud - "7/10"