Titli - Preview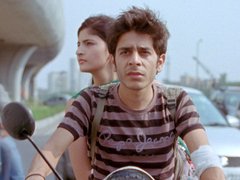 Ranveer Shorey, Amit Sial, Hasan Ahmed, Shashank Arora, Shivani Raghuvanshi, Lalit Behl
Dir: Kanu Behl
quick review
:
Noir taken to such a grim level that you disconnect after a bit and begin to look at it as someone narrating a gruesome story. Unfortunately, the story and its characters are just that – gruesome, not interesting.
Reviews
11236 views
Click on the tabs below for wogma review, external reviews, user reviews, and twitter verdict
Titli's trailer* creeped me out the first time I saw it a few months ago. It had something very inhuman about it. Turns out almost the same trailer with a lilting background score can lighten the mood up quite a bit.
There was a mystery too, which the more palatable trailer has relieved. While it releases the uneasiness, maybe that discomfort was necessary to enjoy the film. The initial shock of the concept of the film is already out of the way. Hopefully, there is a lot more in store. If nothing else, the performances are very unlikely to disappoint.
*If anyone has a link to the official trailer, please share the link.