Chalk N Duster - Wogma Readers Reviews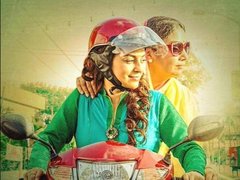 quick review
:
A movie about teachers gets predictably preachy. No surprises there. It fails to teach in an interesting way despite being in the capable hands of Shabana Azmi, Juhi Chawla and Divya Dutta.
Reviews
12476 views
Click on the tabs below for wogma review, external reviews, user reviews, and twitter verdict
1 readers have given Chalk N Duster an average rating of 5/5.0.