Bobby Jasoos - Preview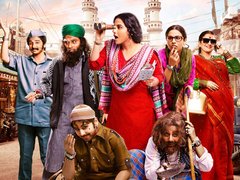 Dir: Samar Shaikh
quick review
:
A case of too many sub-stories spoil the movie.
And oh, none of them a thriller (considering it's a detective story.)
Reviews
17183 views
Click on the tabs below for wogma review, external reviews, user reviews, and twitter verdict
If there is someone who can play a loud, outlandish and/or quirky female character it is Vidya Balan. I can safely say I will look forward to any film she takes up in the forseeable future. Of course, everything comes with a pinch of salt, in this case the pinch of salt is named, Ghanchakkar.
The other thing I worry about sometimes is that if Vidya Balan, the actor has started over-shadowing the characters she plays. I wonder if we are becoming more and more aware of the actor in the film rather than the character as is true of many of the "stars" in the Hindi film industry. That would be such a shame.
I am really hoping, Bobby Jasoos will engage us with its story and the characters. It has a thriller element which is also something I always look forward to. The trailer itself points to some fun moments which make you hope that there is more to it than just what you see in those two minutes. Here's hoping that I'm not expecting too much.
Music Reviews:
Bollyspice - "2/5" koimoi - "2/5"
Milliblog - "Shantanu Moitra gets half the soundtrack right and scores an ace with Tu!"
Music Aloud - "7.5/10"
rediff - "2/5"